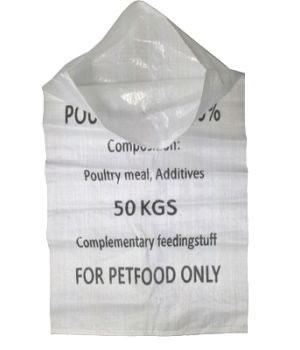 PP Woven Sack (with/without liner)
We offer a complete range of PP woven sacks (with/without liner), which is manufactured in our state of the art manufacturing unit.
The plastic woven sacks with liners are used when the particle size of the product to be packed is very fine making it possible for material leakage. An additional liner ensures its proper packing without any risk of material leakage. In addition, these plastic woven sacks also help in maintaining product quality and enhancing storage life.
We even custom design and manufacture PP woven sack (with/without liner) as per the specific requirements of our clients - depending on the purpose and usage of these sacks. As for sack sizes, 10kg, 15kg, 20kg, 25kg, 40kg, 50kg, and many others plastic woven sacks are all available.
Advantages of PP Woven Sack:
1.Very affordable and competitive price
2.Flexible and high strength
3.Can be printed on both sides
4.Can be stored in an open area due to UV-stability, up to 6 months
5.Water and dust proof design due to inside liners or laminated on the outside; hence packed materials are protected from outside humidity
Application of PP Woven Sack:
PP woven sacks without liner is specially designed for the packaging of pulverous and force flowing materials, which include foods, chemicals & fertilizers, petro-chemicals and minerals, etc.
Woven Sack Packing: