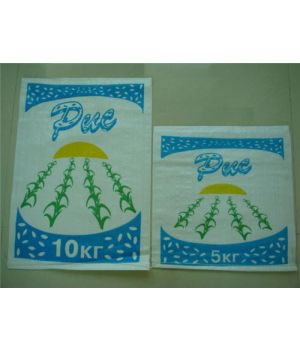 Sugar PP Woven Sack
Sitong Company is one of the largest PP woven plastic sack manufacturers in China. Compared with PE woven plastic sacks or PVC woven plastic sacks, PP woven plastic sacks feature the advantages of lighter weight, higher strength, better wear resistance, tear resistance, and broader scope of application. So they are very popular among customers worldwide. These woven plastic sacks are widely used in packing agricultural products, food, geotechnical engineering materials, daily necessities, and etc.
Detail Description:
We can provide outstanding array of sugar sacks and customize other woven plastic sacks as per given specifications. An inner lining are available for these sugar PP woven plastic sacks so as to protect the contents and prevent the sugar from leakage. In addition, our products are of top quality to meet various requirements form our clients. Generally, sugar is being packed in these woven plastic sacks worldwide as it prevents the sugar to come in contact with atmosphere moisture.
Speciation of Woven Plastic Sack:
Raw Material: Polyethylene new material or as the customers' requirement
Color: All kinds of color or as the customers' requirement
Printing: On side or both sides in multi-colors, offset print or color print
Surface: Anti-slip or plain
Top: Heat cut or hemmed
Sealing: Single/double fold saw bottom
Liner: coated or with liner sack for moisture proof
Usage: rice, flour, sugar, fertilizer, sand, cement and so on
No: STDMD6
Specification: 52.5×56.5mm
Weight: 185g
Top Mouth: Heat Cut
Bottom: Double Folding, Single Stitching
Printing: Two Sides or As Per Request
Color: As Per Request
UV: As Per Request
Note: This PP woven plastic sack can be customized according to special requirements.
Features of our PP woven plastic sack summarized as the following:
High chemical Resistance
Durable
Light Weight
Woven plastic sack is reusable
Competitive Pricing
Stiffer and Stronger
Wear and Tear Resistant