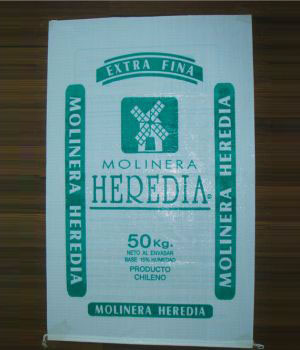 PP Woven Sack (laminated/unlaminated)
Our range of PP woven sack (laminated/unlaminated) is largely being used as a substitute for jute and paper packing. These water-proof and wear-resistant plastic woven sacks and sacks are light, but strong enough to handle strains. Our range of product offers extra protection to materials like chemicals, sugar, animal feeds and etc. In addition, these sacks also provide protection from external elements and also retain product quality to enhance storage life.
We also custom design and manufacture durable plastic woven sack as per the specific requirements of our clients - depending upon the purpose and application of these sacks.
What we offer:
Laminated woven sacks
Plastic woven sacks with gussets
PP Woven sacks for small loose items
FIBC/Tonne Sacks for bulky items
Net Sacks (with drawstring)
UV stable woven PP sacks
PP woven sacks with lining
Box sacks
Shopping sacks with handle
More…
Salient Features of PP Woven Sack:
1. Light in weight
2. Cost-effective
3. Better temperature resistant
4. Non-scratch property
5. Stiffer and stronger
6. Better moisture retention properties
7. Best low temperature resistance
8. UV protection
9. Strong and durable
10. Reusable
11. Very affordable price
12. Our plastic woven sacks are available in range of sizes and fabric weights from stock. In addition, we can source almost any size specific to customer requirements
Applications of Plastic Woven Sack
For packaging of:
1. Chemicals, fertilizers, cement, minerals, resin, polymers, rubber
2. Flour, grain, seeds, spices, pulses, dates, agro products, fish meal, cattle feed
3. Sugar, salt
4. Sand, metal parts, concrete elements
5. Fruits, vegetables
6. Mails/letters/documents